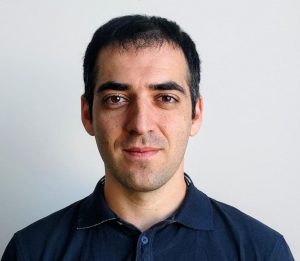 Derek Paulson of WorldAffairHome.com has more than 20 years experience as a family therapist, helping families and individuals and grow and thrive. Derek focuses his counseling practice on helping couples and individuals work through issues after infidelity occurs in marriages and other relationships. He helps his clients gain insights into why the infidelity occurred, what should be changed in the relationship to help it succeed, and how lives and marriages can be rebuilt. All of the materials available on this web site are the direct result of Derek's study, his research and his work experience.
In his counseling sessions, Derek's goal is to communicate his messages of healing and hope to the hurting people who seek his services. He has a special interest in helping married couples in their times of crisis. Derek is a Christian counselor. H welcomes people of all faiths to his practice, regardless of their own personal religious beliefs, so he can help them heal their broken relationships.
Read about Derek at the crosscurrentscare.com website, including information about staffing for his practice and how Derek's counseling methods intersect with his faith. Scheduling a session with Derek is easy; just call the WorldAffairHome.com office or visit their web site.
Testimonials from Clients
"My husband and I have had an extremely difficult year, and we're dealing with multiple issues. But Derek's been there with us through all of it. He's been such a source of support. He always shows how deeply he cares. His concern, guidance and care go far beyond what I was expecting or could ever have hoped it would when we began working with him."
"I had to write this note to tell you how thankful my husband and I are that God brought us to you, Derek. We appreciate the guidance you've given as we've walked through this process. Our marriage is stronger than it was before. Thank you for the significant role that you have played in our second chance at success."
"I did a lot of research about post-affair recovery before discovering Derek. Through my research, I had a good handle on what type of therapist I thought would best serve my husband and me in our efforts. Derek was so helpful in getting us on the path to recovery. I can't recommend him enough!"
"I am so grateful for your help this afternoon. I'm so thankful you had an appointment open for us to come see you. I'd never been to a counselor before today, and I'm sure you could see I was terrified to come in. You made me feel so relaxed. I'm certain we made the right choice in counseling with you. Thanks a million, Derek!"
"Counseling with Derek was a benefit both to me as an individual and also to my marriage. The benefits were significant ones. Derek listened, was able to recommend additional resources, and offered the advice that we both needed to hear. He offered practical steps we could take towards making the changes we need to make in our relationship. He also opened up to us about his own personal missteps and challenges. I've already recommended Derek to two other couples, and wouldn't hesitate to seek his help again."